"Radagast is, of course, a worthy Wizard, a master of shapes and changes of hue."
– Gandalf the Grey
We wanted a name that represents both our personalities and the love we have for our craft. Kyle has always been inspired by fictional fantasy, and Chelsea draws her creativity from the natural world. Put those together and you get Radagast – who is also a fictitious wizard.
Cultivate connection and community through human-centered storytelling
Amplify voices to manifest meaningful change
Document the in-between moments; the very ones that makes us human.
Hey there
!

We

'

re Chelsea

&

Kyle
Once upon a time, we met in film school in Western NY. Chels was the documentary buff, and Kyle was the hip, mysterious fiction kid. Though we didn't end up together til many years later, the universe aligned right when it was meant to. After years of hustling in the freelance and corporate worlds, the Radagast seeds were planted, stemming simply from the desire to dive into this work more fully together.  Our relationship is based on a firm sense of knowing and we channel this into our work. 
We believe the mountains are the best place to play. We share a fierce love for travel, film, and food, and are always looking for the fullest experience. We balance each other's quirks, read the other's mind (mostly), we annoy each other, and then we push each other to be better. And we are one helluva team.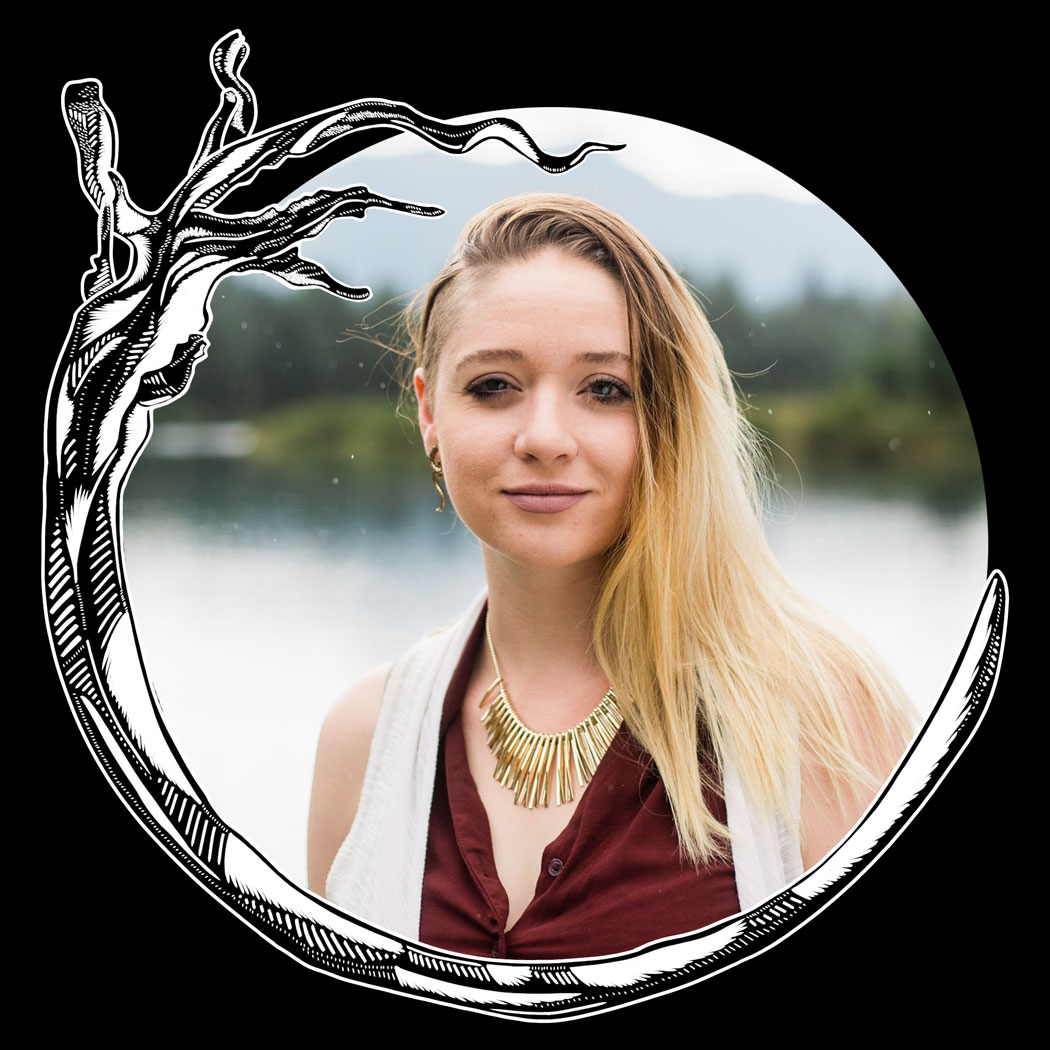 meet chels.
She's all details. She's the planner and organizer; the all-scenarios-thinker who likes to be cozy. With a documentary background and gnarly editing skills, Chels loves finding the story in a mess of footage.
After spending 5 months hiking the Pacific Crest Trail, she dreams daily of returning to the desert, but her heart is in the Pacfic Northwest. 
She loves planning adventures equally as much as the adventure itself, and it shows in her work. She's most fulfilled by human connection, good films, and quiet mountain mornings.
meet kyle.
He's the kid who never used an agenda in school, but still got straight A's. He's the gearhead and has Italian eyebrows that'll make your nana proud. He has more patience than any human should, and makes sure Chels remembers to eat when she gets deep in work.
In a past life, he worked for an ad agency bopping around one corner of the U.S. to another as a videographer. Since pursuing Radagast, he took an oath to swear off quantity over quality.
He loves reading fantasy fiction, playing hockey, and dinnertime after long days backpacking.
let
'

s make some magic.

We're eager to learn about your project. Reach out and let's chat all about it!